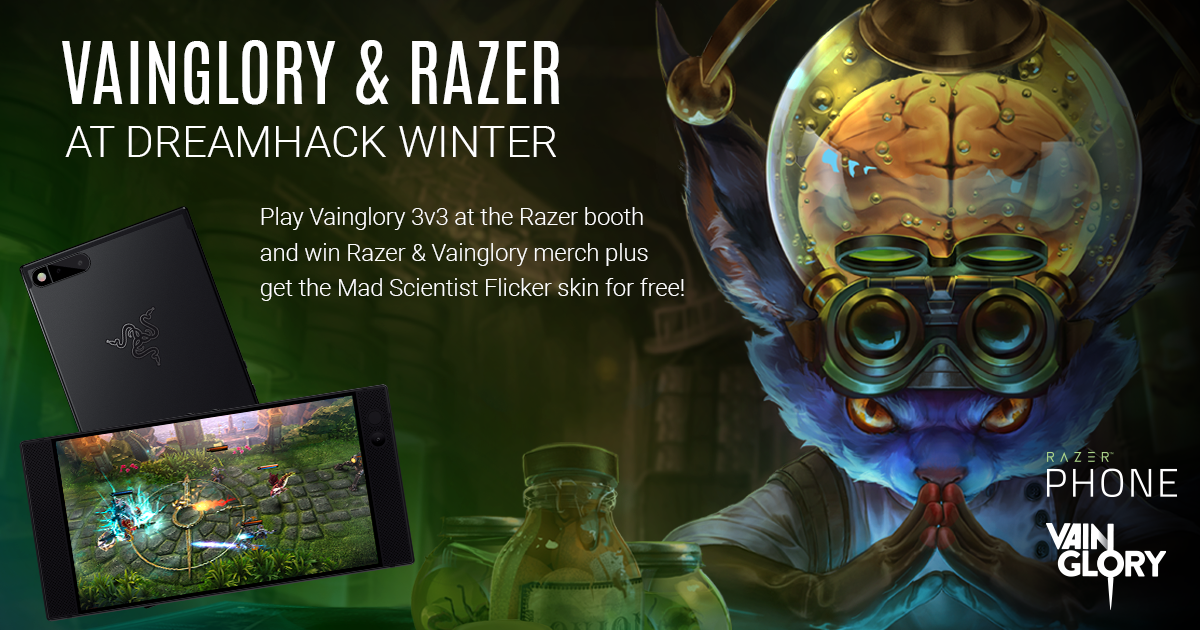 Super Evil Megacorp is heading to Jönköping, Sweden from Dec. 1 – 3 for one of the world's largest digital festivals: DreamHack Winter 2017.
This year, join SEMC team at the Razer Booth where you can enjoy buttery-smooth, 90+ FPS 3v3 Vainglory gameplay on the recently-released Razer Phone. Hang out for a chance to win awesome Razer and Vainglory merchandise as well as the maniacal "Dr Franken' Flicker (Epic Skin):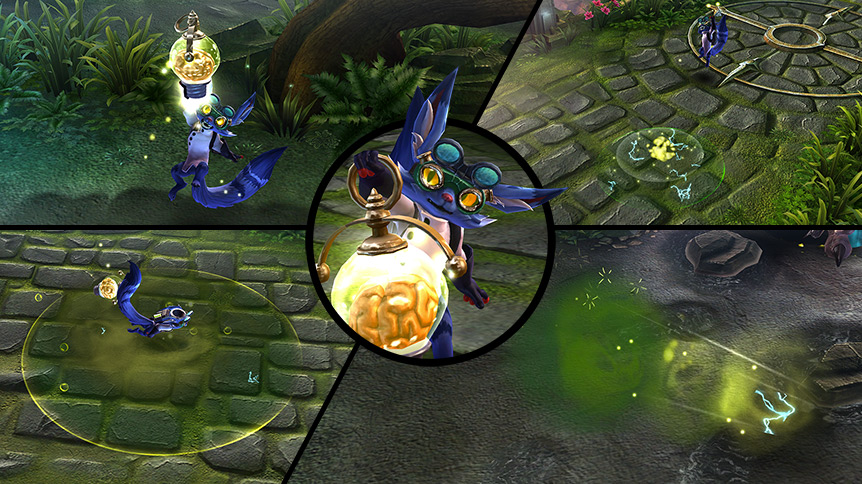 CAN'T MAKE IT TO DREAMHACK?
We've got you covered! Make sure to signup for Razer's Gleam contest that begins Dec. 1. Doing so will put you in the running to win cool swag like t-shirts, headsets, a Skaarf plushy — even a Razer Blade — without ever having to set a foot in the Elmia.
MORE ABOUT THE RAZER PHONE
120 Hz UltraMotion™ screen
5.7-inch IGZO LCD 1440 x 2560
Featuring Dolby Atmos and THX certified audio
Front-facing speakers with Dual Amplifiers
Qualcomm Snapdragon 835 with 8GB RAM
12MP dual cameras for complete versatility
4,000 mAh battery for all-day power
Learn more: https://www.razerzone.com/mobile/razer-phone